Shopping Cart
Your Cart is Empty
There was an error with PayPal
Click here to try again
Thank you for your business!
You should be receiving an order confirmation from Paypal shortly.
Exit Shopping Cart
| | |
| --- | --- |
| Posted on February 3, 2015 at 9:45 AM | |
In some ways I think we're all on a heart journey of some sort. A lot of that comes just through growing up and changing as people, having our own children and circumstances changing in our lives. Forming my family for me is where things really started changing and God really started breaking my heart for the things that break his.
As far back as I can remember I've been affected by the thought of children going without their basic needs being met. Clean water, food and family. It's always bothered me but to be honest I really only thought about it after seeing a World Vision commercial or hearing a missionary speak on a Sunday. I would be moved in the moment but then go about my life without it really ever even crossing my mind. It's almost like I knew what was going on in the world, but I really didn't know at the same time.
Our pursuit of family was difficult. It began with a ferility battle and ended in two of the most beautiful adoption stories. We would never change any of it. It turned out better than we could have ever imagined. Obviously our boys have been the most beautiful blessing in our lives but along with them came changes to my heart. It wasn't about me anymore. I learned that one child did matter. To me my boys are not just one - they're my whole world. It made hearing the stories of children living out in this big world all by themselves hit a lot closer to home. Who was even helping them to articulate the circumstances they were in? They have no voice. It broke my heart now more than ever.
When you become an adoptive family, if you're like most I know you start to become a researcher and you seek out other families that look like yours. You want to be prepared to parent your growing children and hear from others who've walked the path before you. I found myself finding out all kinds of facts about the state of the children in our world as I dug for information. I learned that there are 163 million orphans. What?! I had NO idea! Honestly the enormity of that made me feel sick. Oh how the grown ups of this world are failing the children! I'm one of them and now I knew. Doing nothing was no longer an option. It weighed heavily on my heart. I kept thinking of my own boys and imagining them all alone in this cruel world. It literally began to hurt my heart.
Somewhere along the way while searching through adoption related content on the web I came upon a blog. aplacecalledsimplicity.com I don't remember which post of Linny's I read first but I was immediately drawn in and have never missed a post since. This was probably in 2010. Linny and I became friends through her blog and in 2013 I joined Linny as she travelled to Uganda with a small team to help her missionary daughter Emma prepare for her ministry. Emma was just 18 years old and had known since the age of 6 that she wanted to give her life to working with the most vulnerable children in Uganda. She never once waivered from the very clear vision she had. All those years while other teenagers were focused on fashion and boys and all the regular things, Emma was focused on Uganda. She had made 12 trips to the country before her 18th birthday in prepraration of the big move. Meeting Emma changed my heart even more. I was in awe of her. We were in so many situations on our trip where I felt panicked. I had no idea what to do and it was Emma who would calmly handle it all. She is living our her calling and God has given her so many gifts and talents that make her the most capable person to do what she's doing. You can read more about Emma here.
Emma is the founder of the Gem Foundation. She has started the very first care facility for special needs children in the whole country. The need is enormous. She has set up the foundation with the government, hired all of the staff and found and organized the rescue and transfer of all of the children. She is a force! She has 22 gems living in her home and one son whom she is fostering to adopt. She has been through a lot having already had to say goodbye and bury two sweet children. Friends, these children are so medically fragile and most of them have not been having their needs met. I can't even write about some of the situations that I know about but the treatment and the abuse some of these helpless children have endured is unspeakable. The Gem Foundation is truly rescuing these children and it is giving them hope for a future which has never existed before. Oh my heart. As Emma has introduced each one of these Gems to us through the blog we have read about them all as a family. The boys love them and their hearts have broken again and again as we've seen their photos, learned their names and prayed for them. They aren't just a story to us - they are real.
This summer was a big catalyst for us in deciding to do something big. As many of you know already, I nearly lost my life. At first I really wondered what it was God was trying to tell me. Were we meant to have another child? What was going on. I now believe that this summer was a wake up call. It was a call to action. I don't want to get to the end of my life and realize that I lived a life of good intentions but actually did nothing. This is now my biggest fear. It would be so easy for that to happen because life is busy and there's always another thing that we want, another vacation to go on etc. That's just not ok with me anymore. I want my life to matter. I want to do everything I can. We not only have our needs met but all of our wants. The worst thing we have to deal with is having to save up for a little while for some of the bigger things we might desire. Really? Is that really what I want my kids to remember? That we had everything? That we travelled to every tropical destination we could dream of visiting living a comfortable life of leisure? Or do I want them to remember that when we heard about a need we did what we could to help even if it wasn't always easy? I want them to be able to look back and know that mom and dad did what they could to make a difference in the lives of those that are hurting and I want them to know that it cost us. That we didn't just give out of our excess but that we made sacrifices to give. That we lived differently.
That's what this project is about. It's about realizing what God has so clearly laid on our hearts and deciding to be obedient. To commit to something even though it's scary because we know that God can take our small YES and turn it into something amazing. We don't want to limit what He can do!
We know that this journey will probably be surprising. There will be those who won't understand. There will be those we excpect to jump on board who won't and those whom we least expect to that will catch the vision and decide to jump in with us. It's going to be frustrating and difficult we're sure but it's going to be worth it. I can't wait to one day step foot on the soil that we helped to purchase and walk through the doors of the building that we get to help build and see the beautiful faces of the safe children who we get to care for. I can't imagine spending my money on anything better. We get to do this. We GET to! What a privilege it truly is.
The Schalks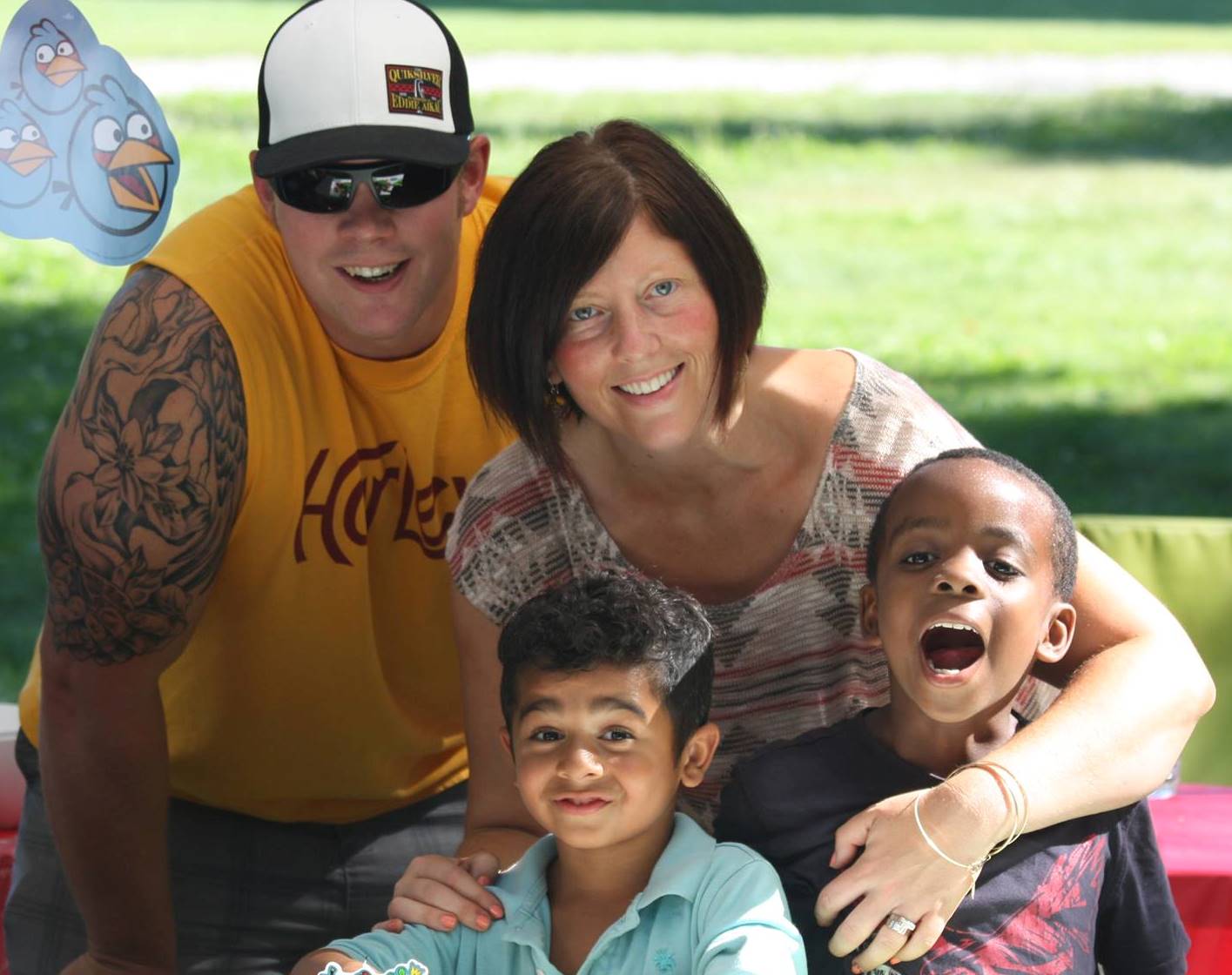 Categories: None

0

/